The Adventures of Bully & Boo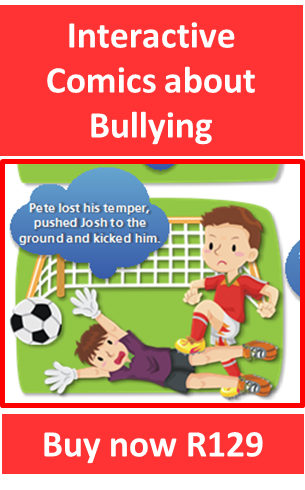 The Adventures of Bully & Boo – At R129
The Interactive comic strips that teach young children empathy to prevent bully behaviour, is available in English, Afrikaans, Xhosa, Spanish & French. In this special sponsored offer, you can buy a module for only R129. Read more about it, play a demo and purchase at the link provided.
---
Language:
Afrikaans, English, Xhosa, Other
Publication Date:
2014-11-14
Categories:
Teaching Theories in education eLearning Online courses Teaching online School life Safety & Security Bullying Emotional & Physical health
Software Requirements:
Compatible with any device
Copyright:
All applicable copyright laws apply.
Purchase Details
Purchase directly at http://e2zed.co.za/buy-the-adventures-of-bully-and-boo-in-five-languages/
---