Hubble Focus: Our Amazing Solar System
Free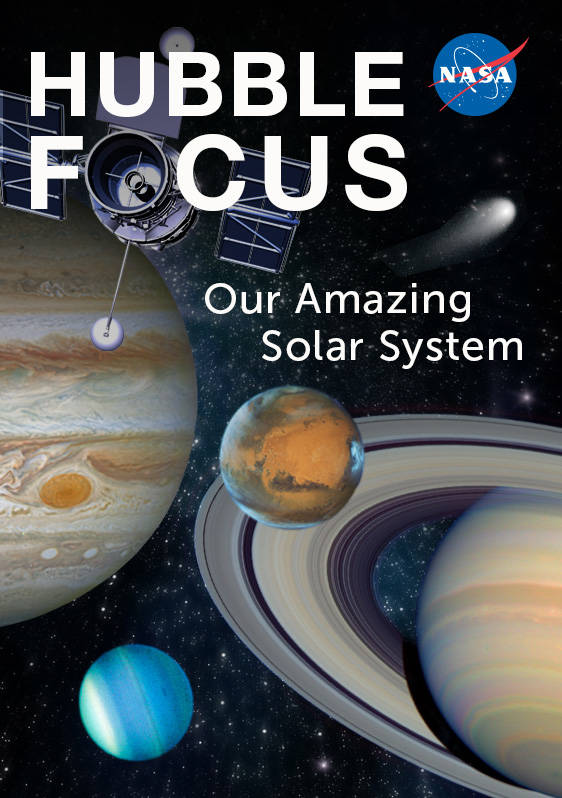 NASA's Hubble Space Telescope team has unveiled a new e-book titled "Hubble Focus: Our Amazing Solar System." NASA's Hubble Space Telescope has made more than one million observations, since launched in 1990. This e-book describes Hubble's remarkable observations and exciting recent discoveries about planetary atmospheres, minor planets, moons, comets and asteroids. Operating outside Earth's turbulent atmosphere, Hubble's view is stable. It can resolve astronomical objects ten to twenty times better than possible with ground-based telescopes. Hubble can detect objects, which is about 10 billion times fainter than the human eye can see.
This amazing e-book is talking about discoveries that were never dreamed possible. Many observations were unexpected. It helps scientists understand how the solar system is changing. It has complemented the efforts of spacecraft dispatched throughout the solar system. Hubble is more technologically advanced now than when it was launched. Five space shuttle servicing missions between 1993 and 2009, provided maintenance and upgrades. Hubble is expected to continue operating beyond 2020.
This e-book is compatible with most electronic devices. It can be downloaded in multiple formats for free.
---
Publication Date:
2017-09-28
Grades:
7, 8, 9, 10, 11, 12
Categories:
Teaching Planning classes
Software Requirements:
Use an EPUB reader that supports embedded video.
Copyright:
Open Resource Material
---