Study & Master Geography Grade 10 Learner's E-book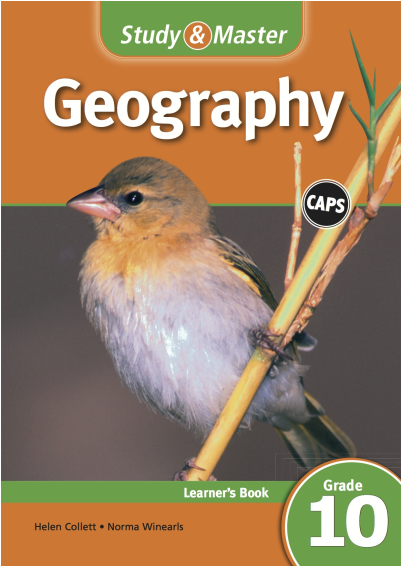 Study & Master Geography Grade 10 has been especially developed by an experienced author team for the Curriculum and Assessment Policy Statement (CAPS). This new and easy-to use course helps learners to master essential content and skills in Geography. The comprehensive Learner's Book includes hundreds of good-quality maps, photographs and diagrams in full-colour, offers current and relevant content, explains key concepts and geographical terms in accessible language, includes over 150 activities that develop learners' skills and understanding and provides for frequent consolidation in its Review and Exam Preparation sections.
---
Publication Date:
2011-12-08
Categories:
Learning material Subjects
Software Requirements:
E-reading software for a computer, laptop or tablet, with support for PDF and EPUB formats.
Copyright:
© Cambridge University Press 2011 This publication is in copyright. Subject to statutory exception and to the provisions of relevant collective licensing agreements, no reproduction of any part may take place without the written permission of Cambridge University Press.
Purchase Details
E-books can be purchased directly from Cambridge University Press South Africa. Phone 021 412 7800 or email orders@cup.co.za
---