Ken & Verstaan Geografie Graad 11 Leerders E-boek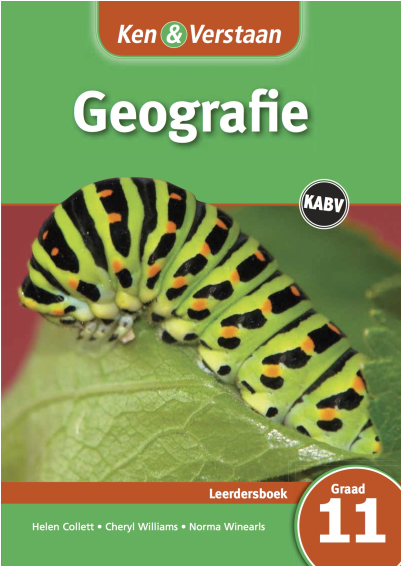 Ken & Verstaan Geografie Graad 11 is deur 'n ervare span onderwysers geskryf, ooreenkomstig die vereistes van die Kurrikulum-en Assesseringsbeleidsverklaring (KABV). Hierdie nuwe en toeganklike reeks sal leerders help om die inhoud van en vaardighede vir Geografie maklik baas te raak. Die omvattende Leerdersboek bevat hoekwaliteit kaarte, foto's en diagramme - in volkleur bied aktuele en tersaaklike inhoud, verduidelik belangrike konsepte en terme in eenvoudige taal, bevat meer as 150 aktiwiteite wat leerders se vaardighede help ontwikkel en hulle insig verbreed, bevat spesiale afdelings vir Hersiening en Eksamenvoorbereiding wat talle geleenthede vir die vaslegging van konsepte bied.
---
Publication Date:
2013-08-01
Categories:
Learning material Subjects
Software Requirements:
E-reading software for a computer, laptop or tablet, with support for PDF and EPUB formats.
Copyright:
© Cambridge University Press 2013 This publication is in copyright. Subject to statutory exception and to the provisions of relevant collective licensing agreements, no reproduction of any part may take place without the written permission of Cambridge University Press.
Purchase Details
E-books can be purchased directly from Cambridge University Press South Africa. Phone 021 412 7800 or email orders@cup.co.za
---