ISIXHOSA NGUMDILIYA SIFUNDA SIBHALA IZANDI PHONICS GR 3 TG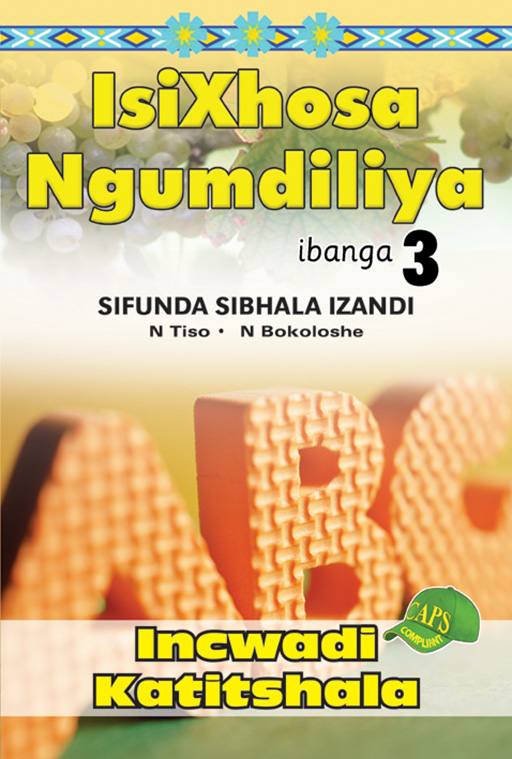 ---
Publication Date:
2013-01-01
Audience:
Learners
Teachers
Parents
Software Requirements:
Shuters EduReader Application: Android: https://play.google.com/store/apps/details?id=com.shuters.edureadersa Desktop and iMac: https://www.shuters.co.za/pages/products/eduReader/#download-app iOS:https://itunes.apple.com/za/app/shuters-edureader/id1133557124?mt=8
Copyright:
Copyright © Shuter & Shooter Publishers (Pty) Ltd 2009 All rights reserved. No part of this publication may be reproduced, stored in or introduced into a retrieval system, or transmitted, in any form or by any means, electronic or mechanical (photocopying, recording, or otherwise), without the prior written permission of the publisher. Any person who commits any unauthorized act in relation to this publication may be liable to criminal prosecution and civil claims for damages. The authors and publishers gratefully acknowledge permission to reproduce copyright material in this book. Every effort is being made to trace all the copyright holders and the publishers would be grateful for information that would enable them to amend any omissions or errors in subsequent impressions.
Purchase Details
Purchase through www.shuters.co.za. Credit Card or EFT. Helpline: 080 748 8377
---