Grade 9 and beginners - Accounting Digital worksheets - Cash Journals - Learner version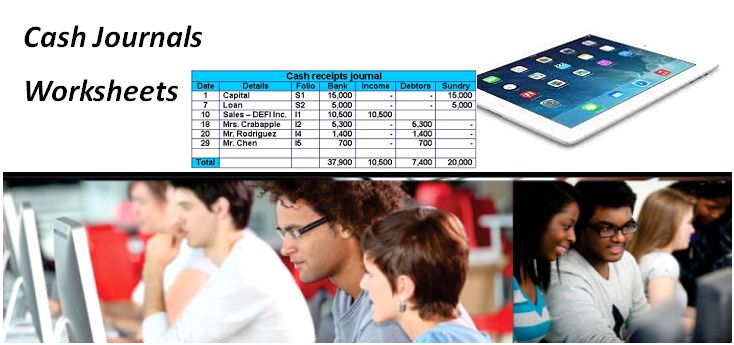 The worksheets cover Cash Journals. The application is licensed for 3 devices.
These worksheets are to be filled in on your Windows computer, Android device or phone or your iPad/iPhone. It can be saved and retrieved again to be completed at a later stage. The educator/parent can digitally comment and send to the pupil.
---
Publication Date:
2017-07-01
Audience:
Learners
Teachers
Parents
School Managers
SGB
Categories:
eLearning Digital assignments Special needs education Special needs schools Examinations and assessment Exercises Learning material General knowledge Exercises
Software Requirements:
The worksheets require Adobe Reader, as these files are interactive and no other reader will read the content properly.
Copyright:
Copyright material
Purchase Details
Go to link and download after Paypal payment.There could be price fluctuations because of the exchange rate. To view our list of products go to: https://goo.gl/LyVLhn For bulk orders and voucher codes for school please email
[email protected]
---