Arithmetic progression|Pattern|Sequence|Math|Algebra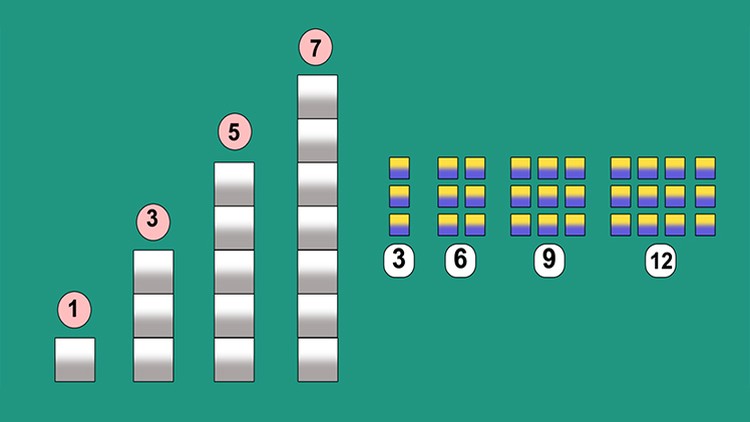 Mathematics involves study of topics like shapes, quantities, structure, patterns and change. And one important topic which studies the sequence of numbers which follows a fixed pattern is Arithmetic Progression (A.P.)
So we have designed this best selling course which will give a broad idea on few patterns in which succeeding terms are obtained by adding a fixed number to the preceding terms also we will see how to find their nth terms and the sum of n consecutive terms, and use this knowledge in solving some daily life problems. This course is designed in a very easy to understand and logical format.
---
Publication Date:
2018-05-25
Categories:
eLearning Online courses
Copyright:
The copyright of this product is owned by Universal Learning Aid (Lets Tute) Mumbai, India.
Purchase Details
This course is hosted on the platform Udemy. There can be changes in the pricing because of the discount offered by the platform.
---