Via Afrika Play&Learn
Free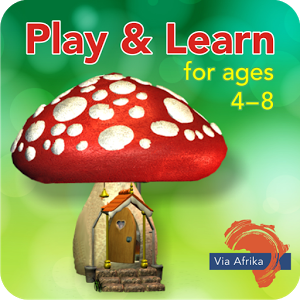 This app develops the key skills a child needs for the Foundation Phase. These vital skills include: counting, number recognition, vocabulary, logical reasoning, memory recall, shape and colour recognition, and object grouping. Furthermore, technology and computer skills which are vital 21st Century skills are developed in a fun way.
Learning takes place on a fantasy island adventure. The app is designed to be played without adult assistance.
---
Publication Date:
2013-03-11
Audience:
Learners
Teachers
Parents
School Managers
Software Requirements:
Device/s: Tablet
Copyright:
© All rights reserved. No part of this book may be reproduced or transmitted in any form or by any means, electronic or mechanical, including photocopying, recording, or any information storage and retrieval system, without permission in writing from the publisher.
---