Rubricate PLUS Senior for FET
Free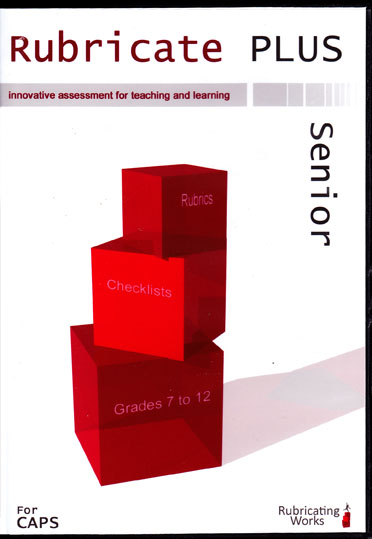 Rubricate PLUS Senior is a unique South African professional practice tool for high school teachers. Rubricate PLUS guides teachers through the planning and design of their formative assessment strategies; enables learning-embedded assessment practice; simplifies the analysis of learner strengths and weaknesses for evidence-based teaching; and encourages self-reflection of teaching successes and challenges to further professional development. Rubricate PLUS bridges the gap between what teachers teach and what learners learn.
---
Publication Date:
2014-01-01
Categories:
Learning material Subjects
Software Requirements:
Microsoft Windows OS Microsoft Word & Excel
Copyright:
2014 Copyright Rubricating Works. All Rights Reserved.
---