Root Uni
Free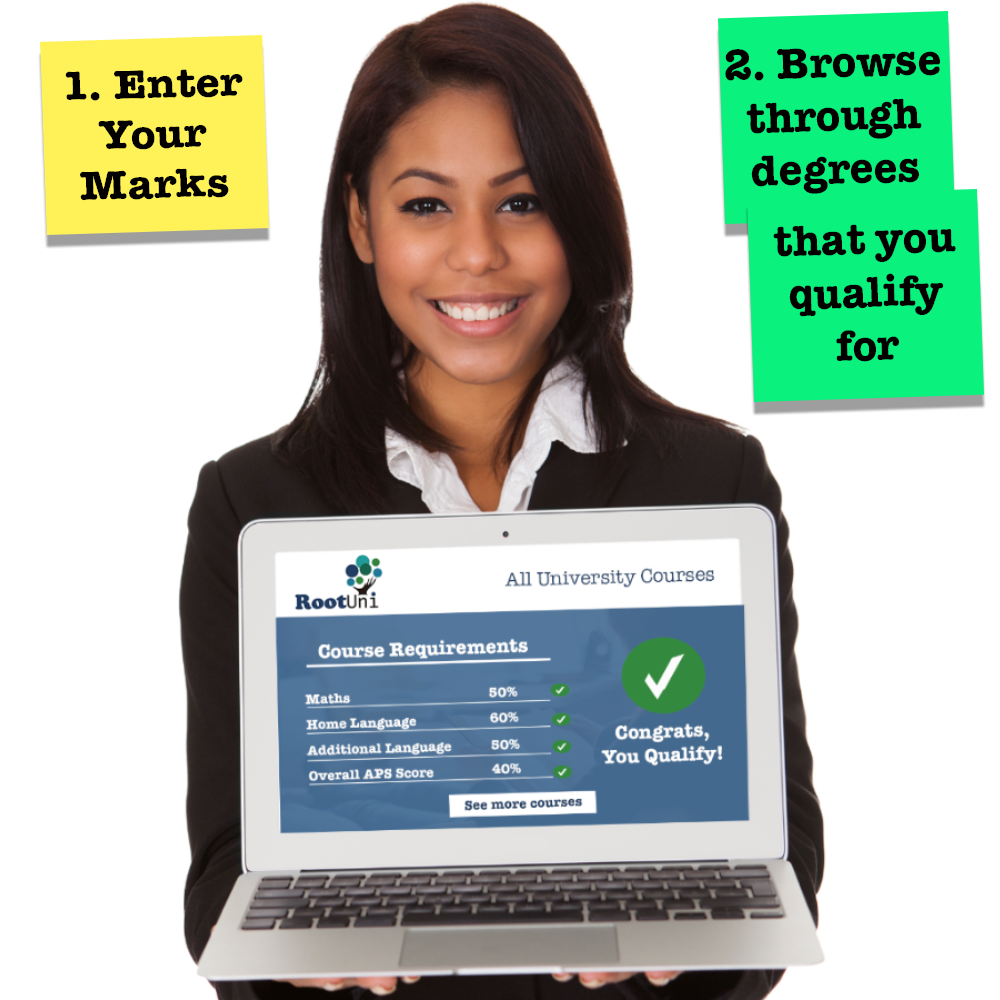 Root Uni is a web-based platform that allows high school students to find out which degrees they qualify for in different universities in South Africa by simply submitting their current marks.
Since our launch day this week, we have averaged 180 unique visitors, 1308 pages and 5994 Hits per day. Its clear that there was huge anticipation for this service and we have no intention of slowing down.
We have exciting new features being added all the time but would love to get as much exposure as possible.
---
Publication Date:
2017-09-05
Audience:
Learners
Teachers
Parents
Categories:
Teaching Curriculum design Theories in education eLearning Digital assignments Hopes for online education  Online courses School life Parents involvement Education laws and policies Curriculum & Exams policies Admission policies Finance & Administration Cost of education Examinations and assessment Studying for exams Exams monitoring Learning material Subjects
Copyright:
Root Uni aims to ensure the best possible accuracy for all its course information, however it takes no responsibility for any information that is incorrect or misrepresented. Root Uni will continuously be updating its information to ensure the highest standards of accuracy and excellence for its users.
---