Education for All: Disability, Diversity and Inclusion
Free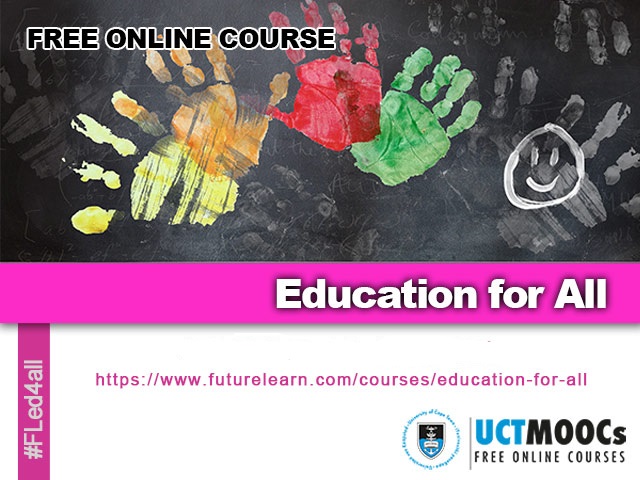 This 6-week free online course aims to help you learn practical strategies for making education inclusive. Inclusive education is about addressing barriers to learning and participation and transforming school communities to allow them to really benefit from inclusion. Although inclusive education is about all forms of diversity, on this course you learn specifically about disability - as it is often an aspect of diversity that is neglected.
Access to education for children with disabilities has been a challenge in many countries, with problems ranging from lack of resources, discriminatory policies, cultural and social prejudice, as well as the lack of practical support for teachers and parents.
This course aims to help teachers, other professionals and parents to tackle inclusion, in a practical way, in their own environment. Over six weeks, we will look at the background of disability and strategies for creating an enabling environment in the school and community.
You will learn in a variety of ways, from short video lectures, readings and discussions, to online quizzes. Each will introduce different perspectives in the inclusive education framework and help you to apply inclusive education in your own context.
From challenging perceptions of disability to everyday classroom practices, this course will offer you insights from a range of people who have worked with disabled children - parents, teachers, facilitators, occupational and allied therapists and school principals.
The course is led by Dr Judith McKenzie and colleagues from the Disability Studies Division at the University of Cape Town.
In the words of American educator, Dr Kevin Maxwell, "Our job is to teach the kids we have. Not the ones we would like to have. Not the ones we used to have. Those we have right now…all of them." This course will help you teach all of our children, right now.
---
Publication Date:
2016-04-04
Audience:
Teachers
Parents
School Managers
SGB
Categories:
eLearning Online courses Teaching online Special needs education Inclusive education Learning material Subjects
Software Requirements:
You can access the course using any browser. You will need a device (such as a smartphone, laptop or desktop computer), an internet connection and data. The course is hosted on Futurelearn, an online learning platform - which you can sign up for free (You have to pay for certificates).
---