Search for eResources by keyword
OR
search by choosing a grade and subject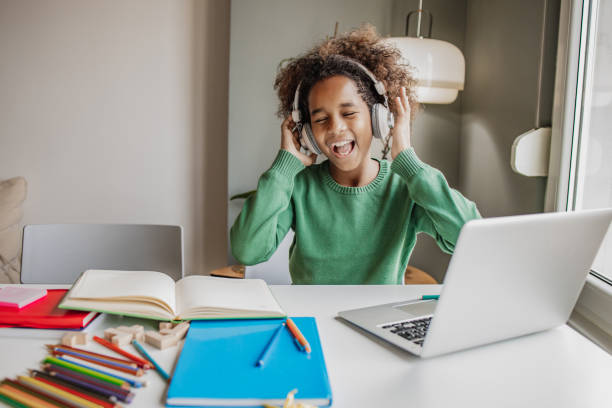 IGNITING CREATIVE ARTS EDUCATION: INNOVATION AND CREATIVITY IN THE TIME OF COVID
Practical examples of how Creative Arts Subject Advisors are transforming their support to teachers, learners, and parents during the COVID-pandemic to ensure continuity of learning.
"We know what we are but know not what we may be." (Hamlet. William Shakespeare)
During a time of crisis, we are confronted with opportunities to either advance or stay where we are. As Rahm Emanuel stated, "Never let a serious crisis go to waste", it may be an opportunity to do things you imagined you could not do before. 
As the Creative Arts Subject Advisory team, we needed to find ways to dramatically change our approach to communicate with our teachers and to provide support by adapting to the distinctive rise of eLearning. In what seemed to be an insurmountable challenge we had to find answers to questions such as:
How to ensure essential practical arts skills are developed in a step-by-step manner to incrementally build proficiency in Dance, Drama, Music, and Visual Art?
How to uphold and ignite the creative and imaginative learning space as in teaching in a face-to-face mode?
How to create a safe space where learners feel challenged within an environment that holds low threat?
Answers, that enabled the team to do things they never thought they could do before, had to be found swiftly.  Indeed, to answer Hamlet: to realise what we may be, by embracing the possibilities of the new and uncharted world of eLearning.
During the starting process of writing lessons, we had to rethink the classroom space and the learner's environment at home, as the country was in full lockdown at the time.  We needed to ignite the process of exploring different types of apps and e-tools.  We wanted to delve into online resources that did not replace the good, 'ole fashioned' resources that we were used to but rather enhanced and embellished the Arts experience; taking it to another level!
AND SO, THE JOURNEY BEGAN…
We had to engage learners by stimulating their creativity and practical abilities, whilst they were learning in very difficult and challenging circumstances.    
Initially, a mobile phone was the first go-to tool.  Using basic installed video and audio recording apps on our mobiles to record and demonstrate practical skills.  We wanted teachers to see how easy it is to DIY their own teaching and demonstration skills, by using the one gadget they all have at home.  This also showed teachers and learners a different way of approaching assessments, in that learners could record their practical performances at home and send their work to their teacher via WhatsApp or upload it to a Google Drive and/or Google Classroom.
DIGGING IN OUR HEELS
Once the technology bug bit, it was time to take it a step further.  Being a team of life-long learners; the intrinsic motivation to know more, do more and strive to do it better the second time round, quickly led us to explore different editing apps via the Google Play- and Windows App Store.  A variety of free and paying apps such as Video Editor Pro, Inshot, Movie Creator and Spotify quickly paved the way to making recorded videos visually stimulating.  We no longer only needed to use general and globally targeted YouTube video resources, as we could now add music, modern backgrounds and edit our own digital resources in such a way that they are concise, short and have a focused impact that speaks directly to our South African classroom audience.
Padlet was used to create a wall of video clips, images and information on a certain theme or topic in a lesson plan. As Padlet is also collaborative, it allows teachers, learners and even parents to be involved. Different warm-up activities for the voice, body percussion activities, breathing exercises and rhythmical patterns could be combined into one wall to make it easier for teachers to have it at hand when needed. New activities can also be added along the way. A combination of songs and information on topics like Musical Theatre, The Peer Gynt Suite and instruments of the orchestra were easy to collect and share with Padlet. See  https://bit.ly/3pAofGA as an example.
We embarked on using Book Creator that is useful when you want to combine text, images, audio and video to create, read and publish. We used it to explore different themes such as Mozart's Requiem that is used in a film; played by a full orchestra with soloists, choir, conductor;  discussing  Mozart as a composer, his country of origin on a map with interesting facts about the country; integration of the music lesson in other subjects. The book concluded with a formal assessment with a rubric. See as an example: https://bit.ly/2SgDfgj
It is very important to be able to write music notes on staves in a neat and professional way, because very often it is necessary to create new material for the teachers and learners to serve as examples on how to write music. Crescendo Music Notation is perfect for composing original songs, music, scores, and soundtracks. The program features a wide variety of text, key signatures, time signatures, and notation symbols all on a free-form layout to give you complete control over your music creation. With Crescendo you can compose music for film, a band, a score, or just for fun! See examples in this lesson: https://bit.ly/3fWnUul
TO WRITE CREATIVE ARTS LESSONS
Next was the layout of the written page, which also needed to speak to our TikTok-driven generation. Resources and images from apps such as Pinterest and Free Google Images made the pages come to life.  However, inserting images alongside the basic Word functions such as Shapes and SmartArt was just not cutting edge. This is when we started to explore the amazing features of Canva.  It brought a new perspective to designing content on a page.  This meant that a child could now visualise themselves in different spaces, such as a theatre, dance studio, or even somewhere across the globe in an art museum, whilst they are learning new practical skills.  We literally brought the outside and imaginary world of the Arts onto the page and into the child's home.
Once learners returned to the rotational school timetables after the lockdown, the next step in writing the lessons was to focus on creating content for learners in a more exciting and vibrant medium than just relying on the teacher as the instructor.  Doodly, a whiteboard animation software app that makes use of a drag and drop interface with its unique features of a music-, characters- and props library as well as different handwriting tools, allowed us to create storyboards of instruction and content delivery in less than 4 minutes. The cartoonish interaction created an environment of fun and excitement and allowed the teacher more time in the classroom to facilitate, demonstrate and be part of the learner's learning process. Dance Doodly video: https://bit.ly/33Kyy0w and the Drama Doodly video: https://bit.ly/2Q2m551
PAGE BY PAGE EXPLORATION OF LESSONS
To ensure the longevity of these lessons and to enable teachers to engage with the newly developed digital resources, we also had to be innovative in our strategy to present online workshops via MS TEAMS using a creative and interactive presentation mode.  In the various Art Form presentations, we used software like Doodly, PowerPoint 3D Animation and apps like Canva to introduce teachers to these digital platforms.  Through visual experience of these e-tools, it resonated a sense of excitement, energy and confidence amongst the teacher-audience, which in return landed with a mind-shift in teaching strategies in the Arts classroom.  Grades 8 and 9 Visual Art Presentation: https://bit.ly/3ciOCLJ
There are so many powerful EdTech tools that can enhance learning and engage learners as they strive to master their learning outcomes.
If you have not yet used Kami, don't miss out on the upcoming Creative Arts Conference, August 27-28, where we will show Creative Arts teachers how you can "empower your learners  and transform the way you teach, give feedback, and assess." We will demonstrate how Kami's annotation tools offer teachers effective and meaningful ways to help their learners either in the classroom or remotely. With Kami, everyone can be creative, every worksheet can come alive and every learner can demonstrate creative expression: whether it is in Dance, Drama, Music, or Visual Arts. As well as the Kami showcase workshop, at the conference, you'll also have a chance to work your way through the Kami Educator Level 1 certification program.
You'll get to know Kami tools first-hand and boost your Kami skills so that you can lead the way with Kami in Creative Arts and in your school.
The future is not the way it used to be, Yogi Berra wrote in his 1998 volume "The Yogi Book". We have learned that by being brave, by exploring the 'new' eLearning universe, the future holds an innovative promise of enhanced arts education for all our learners.  The journey continues and holds the promise that we know a little better what we may be…with an apology to Shakespeare's Hamlet.
Anina Lundie, Senior Curriculum Planner

,
in collaboration with Creative Arts Subject Advisors, Gezania de Jongh, Betsie Strydom, and Deon Burger
WCED GET Curriculum: Creative Arts
My journey with eLearning
My eLearning journey has proven an insightful, interesting, and quite a learning venture despite how brief it may seem.
As a teacher moving into head office to join the WCED Head Office eLearning directorate as the Technology Project manager, the transition was huge. At school, my main concern was the learners in my classroom and in the school, however, at Head Office, we serve all the learners and all the schools in the province. Challenging indeed, yet knowing that the difference you make can impact the lives of so many learners was the motivation that kept me going, especially with the enormous pressures placed on eLearning during the lockdown.
Having worked in the different environments within the WCED, enabled me to gain a holistic understanding of the department and its various objectives. One objective is clear within all the WCED components…What we do, we do in the best interest of our learners. The WCED mantra of "… providing quality education for every child, in every classroom, in every school" are not merely words but intent and action we practised daily. Working with all the schools in the province, I have become acutely aware of the ICT environments at the schools and their initiatives to integrate the use of ICT. Being a part of the eLearning engine room and observing how various portfolios integrate, I can now better advise my teachers not only within Computer Applications Technology (CAT) curriculum but also with the integration and adoption of ICT in teaching and learning.
Though working at Head Office was amazing, I always had the burning desire to work closer with schools and assist teachers at the school level. As a CAT subject advisor, I now have the opportunity to do that. eLearning and the use of ICT are vital to education and preparing learners for the technological world that awaits after school. It is a sad day when a learner enters a university or the world of work after school with no computer or digital literacy skills. Various efforts have been made by the Directorate eLearning to create an enabling environment for learners to be able to use ICT for learning purposes. It is my duty as a now-CAT Subject Advisor to ensure that not only the CAT learners, but as many learners as possible have the opportunity to engage and utilise the provisioned technology for its intended purpose. There are still many learners and teachers who steer away from technology and would rather prefer pen and paper over the use of a computer. A mind shift is needed and CAT is one of the vital subjects that can contribute to the adoption of eLearning.
Change starts with YOU!
Many teachers perceive eLearning and the integration of ICT as an additional effort or an administrative burden. eLearning should not be seen as an addition to the curriculum but rather as an integral part of teaching and learning and it starts from the top. School management should start to integrate and adopt ICT in their daily engagements. Staff should gradually be introduced to the various elements of eLearning until they have fully integrated and internalized the use of ICT for teaching and learning. There are endless benefits for teachers and learners that might only be revealed once they have embraced eLearning.
Change is needed to unleash hidden potential:
It starts with management. Once principals and their management teams have embraced eLearning as the way forward, it will filter through to their staff.

One teacher at a time. As soon as the eLearning sensation is ignited in one teacher, it will spread to the rest.

Start simple, eLearning can be done easily. Start small and build upon the skills developed. Try not to stagnate, just keep pushing forward and learning.

Change can be difficult, so keep reflecting, and keep shifting your mindset. Remind yourself that as a teacher and human being, you have the power and capacity to adapt, grow and evolve.

One important lesson I have learnt during these transitions in my life is the importance of good relations. Relationship currency is the most valuable commodity. Maintaining good relationships with colleagues might be the best value you take from a workplace.
Don't be afraid to say YES. YES… every opportunity has its challenges, YES…nothing comes easy, BUT ALSO YES… you can achieve whatever you want to if you tell yourself… YES, I CAN!
Yours in Education 
Thaabit Ismail
CAT Advisor (Overberg Education District)
Western Cape Education Department
---
Thaabit Ismail was employed as an educator by the Western Cape Education Department (WCED) for 10 years. He further pursued his career as Project Manager in the eLearning Department and now holds the position as Computer Applications Technology(CAT) Subject Advisor in the Overberg Education District. He is primarily responsible for managing CAT in the district and providing teachers with curriculum support. His passion for teaching and improving the lives of children was his inspiration to study in the field of Education and graduated in 2019 with a Masters Degree in Education from the Cape Peninsula University of Technology. His research interests are in the South African Education system, academic motivation, the role of education in impoverished communities and technology as a means to enhance teaching and learning.
Images from pexel.com and unsplash.com
Education through a 5-inch Screen
Smartphones could (and frankly should) be the true game-changer for South Africa to enter the world of digital learning. But, as I am sure any educator will tell you, they're not.
While general access to the internet has improved in leaps and bounds over the past decade, fast, reliable access remains limited. Unsurprisingly access to a personal computer is quite rare, but mobile devices, specifically smartphones, are surprisingly widespread in South Africa. 
As a country, we have one of the highest per capita rates for cell phones in the world, ranking 15th globally. For every 100 people, there are 164 cell phones, more than one per person! To put that further into perspective, the USA, often regarded as the pinnacle of access to technology, is ranked 75th. 
So we have all these phones (close to 70% of them smartphones at that) lying around, but what are we actually doing with them? Well, the top use of a mobile device is exactly what you might expect, sending messages, followed closely by checking emails. Next, we have social media, gaming, YouTube and a whole smorgasbord of entertainment and distraction.
Most surveys do not even mention the use of a mobile device for learning or enrichment in their top 20 uses. One could argue that social media platforms allow for learning, but if we are going to be honest, getting learners to focus on learning when navigating an environment literally designed to be distracting, does not seem like the best recipe for success.
A tool for Learning
This is where our smartphones fail miserably in transforming education: we just don't regard them as tools for learning. Children might have access to smartphones at younger ages and while many parents load educational games onto these devices, excessive gamification still means that the child regards the smartphone as a toy more than a tool. Parents even, to a degree, use this more to distract their child rather than being overly concerned about the educational aspect. This perception of the device as a tool for distraction is simply perpetuated when social media comes into the picture. Again, the rhetoric is simply not one of learning.
So, how do we remedy this and bring about meaningful change? As a collective, educators need to realise and embrace the potential of the smartphone. As with so many foes of the past, the key to defeating it is to understand it. Many schools now have widespread WiFi access, which would allow learners access to the internet, but unless they are guided, should we be surprised if they follow their normal behavioural patterns?
When exploring and developing digital content, mobile-friendly needs to be at the forefront of our minds. We must consciously plan for learner access via a mobile device. This means, at the very least, we should know what our material looks like on a 5" screen, significantly smaller than an A4 printout. 
What we are ultimately trying to do is more than simply using technology in a classroom. We are trying to change behaviour and redefine the use of something that has become deeply ingrained in society. A recent survey showed that 92% of people feel great anxiety to leave home without their smartphones. This illustrates just how much smartphones have become part of our daily lives.
We also have to understand that the use of technology in education does not happen overnight. Many teachers who now use technology expertly in their classrooms will tell you many war stories of failed attempts. Their skill and understanding was formed over years of tinkering. Learners are no different. When they first engage with the world of digital learning through their mobile devices, they will not take to it like a duck to water. They will revert to what they are used to…a smartphone as a tool for distraction.
However, if we can persist, if we can endure the inevitable frustrations, we can change behaviour, we can mould a new attitude and understanding of a smartphone. Only then will we truly unlock their potential.
Jaco Van Niekerk
eLearning Advisor
Cape Winelands Education District 
Digital Education: Exciting Possibilities and Need for Pacing
"Change is the only constant,"   said Heraclitus (around 500 BC), as the basis for his theory of flux.  
His words ring not only relevant today, but exponentially so,  as confirmed by Ray Kurzweil,    entrepreneur, and  futurist, creator of the first reading machine for the blind, speech recognition technology, in his book, The Age of Spiritual Machines, in which he asserts that by 2020, computers will have outpaced the human brain in terms of computational power.
We see and feel it all around us, as we upgrade our computers, cell phones, build new homes, engage with our banks, and zoom, in pandemic times.
The accelerated speed of availability of new computers, devices, robots, catapults us into virtual and related realities; this has, is, and will be changing everything in our lives;  the way families, communities, governance systems, food and accommodation, learning, work, health, exercise  communications and travel systems,  function. 
In education, there are already schools (or should we call them learning systems),  South Africa included, where learners attend the site of registration, physically at most four times a year.  The rest of the learning happens at home, or wherever  the learner can access the learning material.  Sport, arts, and other co-curricula development are  taken care of outside the site of registration.  In ideal situations, learners can excel more quickly  because of the individual attention, self-paced learning paths, immediate feedback  and flexible options that are available.  
The Sweep of Change
The possibilities are phenomenal and there is a solid body of work globally and locally confirming and supporting the potential, despite the challenges of the digital divides.  The Brookings Institute has released a document on " Leapfrogging Inequality", outlining the reasons for change as well as the emerging change environment by presenting case studies from around the world. In South Africa, Operation Phakhisa has focussed on setting up an ICT-based education system, the Western Cape has adopted, promoted, and advanced its E-learning Strategy,  and other provinces have followed, albeit some are constrained by resource availability.
As this sweep of change, the stuttering hurtle of movement from a combined and uneven pre-modern, colonial,  modern, post-modern society into the  4th and 5th  Industrial 21st Century Society, is happening, the nagging background echo of inequality of access to the exciting change was brought more starkly to the fore by the  Covid-19 pandemic. 
This dual reality of the accelerated pull into digital ecstasy and the pullback of inequalities sketches the mainframe of our opportunity and challenge.   If we understand and embrace this context, exciting opportunities can emerge.
"If you want to teach people a new way of thinking, don't bother trying to teach them. Instead, give them a tool, the use of which will lead to new ways of thinking." 
- R. Buckminster Fuller, author, inventor, architect, futurist.
Yours in Education 
Haroon Mahomed
Acting Deputy Director-General 
Western Cape Education Department
Mon, 11/09/2020 - 15:35 —

Mariette Vorster
Wed, 10/21/2020 - 12:51 —

Elmaree
Tue, 10/20/2020 - 20:35 —

Almaret
Tue, 10/20/2020 - 16:34 —

Jean Goliath
Wed, 09/23/2020 - 07:45 —

Elzette Brown
The Take-Home Package contains the subject summaries of interactive Posters.
Thu, 09/10/2020 - 13:00 —

Elzette Brown
Pages

---
Do you have an educational app, video, ebook, course or eResource?
Contribute to the Western Cape Education Department's ePortal to make a difference.